BSA Troop 273 — Fairport, NY, USA
Leaders
Strong leadership
With a combined total of over 150 years of Scouting experience, Troop 273's leadership is unsurpassed!
Terry Rieck, Scoutmaster
Terry, the founder and Scoutmaster of Troop 273, is an Eagle Scout himself. The Boy Scouts of America has awarded Terry the Silver Beaver, Scouter's Key, Scouter's Training Award, and the Scoutmaster's Award of Merit. Terry has been the troop's leader for over 50 years, giving him a unique long-term perspective on scouting, the troop, and the needs of the scouters.
Assistant Scoutmasters
The troop benefits from a strong group of parents and past scouts who work with the Scoutmaster to provide the day-to-day leadership within the troop. Currently, our active Assistant Scoutmasters are:
Chip Rieck, Eagle Scout
Mark Pawloski, father of Troop 273 scout
Adam Pedersen, Eagle Scout
Troop Committee
Mark Pedersen, our Troop Committee Chair, Silver Beaver awardee, and father of three Troop 273 Eagle Scouts
Curtis Pound, father of Troop 273 Scout
Morgan Dunn
Treasurer
Mark Pawloski, father of Troop 273 scout
Troop Info
Meeting Place: Fairport Baptist Home
Time: Tuesdays at 7:00 pm
Scoutmaster: Terry Rieck(738-4762)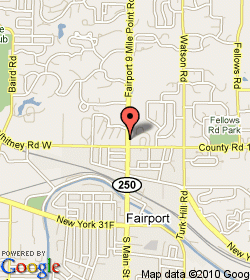 Assistant Scoutmasters:
Chip Rieck (350-9333)
Mark Pawloski (281-1273)
Adam Pedersen (200-4638)
Membership/Recruiting:
Mark Pedersen (469-1084))
Troop Committee:
Mark Pedersen
Morgan Dunn
Curtis Pound