BSA Troop 273 — Fairport, NY, USA
Home
Boy Scout Troop 273 was founded in 1970 by Terry Rieck, who still serves as the troop's Scoutmaster. First chartered by the Fairport School District, Troop 273 is now chartered by the Fairport Baptist Home.
The troop meets every Tuesday, from 7:00 - 8:30 PM, at the Fairport Baptist Home. Please join us!
Troop 273 members come from Fairport, Perinton, East Rochester, Penfield, and Pittsford, as well as communities in Wayne County. Members of the troop enjoy a wide variety of activities including camping, hiking, mountain climbing, canoeing, hunting, fishing, and much more.


Join Troop 273 by scanning the QR code above or by visiting https://my.bsa.us/397taa0273mb
Mission
Our mission is to provide boys with an atmosphere of adventure, fun, and fellowship through the Scouting Program, with the emphasis on FUN!
We have an exceptional advancement program, with a balance of troop-wide merit badge classes and one-on-one advancement study. Troop 273 leaders, committee members, and parents are qualified counselors for dozens of merit badges. In fact, in-troop counselors are available for nearly every Eagle-required badge.
Through our program, Troop 273 has helped over 60 scouts achieve the rank of Eagle Scout. Yet the troop is not a "badge factory" meant to dole out advancements and badges as regularly and in as great a number as possible. Troop 273 is a training ground where boys grow into men. We feel that it's not important how many merit badges a boy can earn, but how he earns them that matters. It's far more important to develop skills and acquire knowledge than it is to simply add another piece of fabric on the uniform.
Boston 2015
In 2015, we took the "northern route" to visit the historic sights of Boston. We toured the JFK Museum, the Old North Church, the South Meeting House, Faneuil Hall, Paul Revere's home, the New England Aquarium, and lots more. We took in a Red Sox game and got a special tour of Fenway Park. We visited a beach in New Hampshire then stopped by the Baseball Hall of Fame and Howe Caverns on the way home. What a great time!
2010 Washington Trip
Every five years, the troop celebrates its anniversary with a trip to the Washington, DC area. 2010 is the troop's 40th anniversary! Our Washington trip was a real blast. We stayed near Gettysburg, on a Navy ship in Washington, toured many of the monuments plus Capitol Hill. It wasn't all just sightseeing...we spent a (very hot!) day at Busch Gardens and got to see a Phillies game (they won, too).
Troop activities
Members of the troop enjoy many activities including camping, our annual trip to the Jamboree in Dorchester, Canada, and lots more.
Troop Info
Meeting Place: Fairport Baptist Home
Time: Tuesdays at 7:00 pm
Scoutmaster: Terry Rieck(738-4762)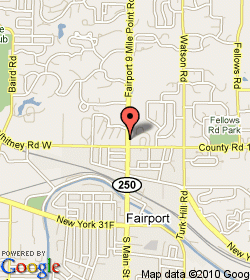 Assistant Scoutmasters:
Chip Rieck (350-9333)
Mark Pawloski (281-1273)
Adam Pedersen (200-4638)
Membership/Recruiting:
Mark Pedersen (469-1084))
Troop Committee:
Mark Pedersen
Morgan Dunn
Curtis Pound